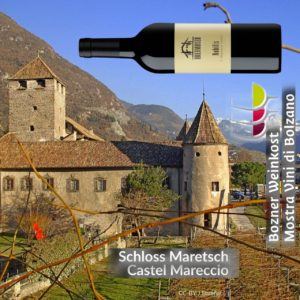 28 March 2019: Come to Castle Maretsch and taste the Obermoser wines at stand 4 in the inner courtyard. The wine tasting continues until Sunday 31th evening with our red wines in the Table Tastings . Cheers! We are looking forward to you!
Don't miss the Magdalener Seminar on 30th March with Ambassadors Federica Randazzo e Leo Larcher!
#WineTasting #Bozen #Bolzano #MostraVini #Weinkost #Südtirol #AltoAdige #Wein #Vini #Magdalener #Lagrein #Rotwein #ViniRossi #ItalianWine #Dolomites #FineWines #MountainWines #TopOfAlps #Alps
Thank you Josephus Mayr Unterganzner, Johanna Ramoser, Franz Gojer, et al.!