Open-minded, properly aware about their abilties and qualified: those are the young wine-growers of St. Magdalener. The group is made up of 15 grape-growers of the brand new generation from the production zone of St. Magdalener. Together they want to extol and promote even more the quality of the historical red Schiava wine of the winetown of Bolzano/Bozen.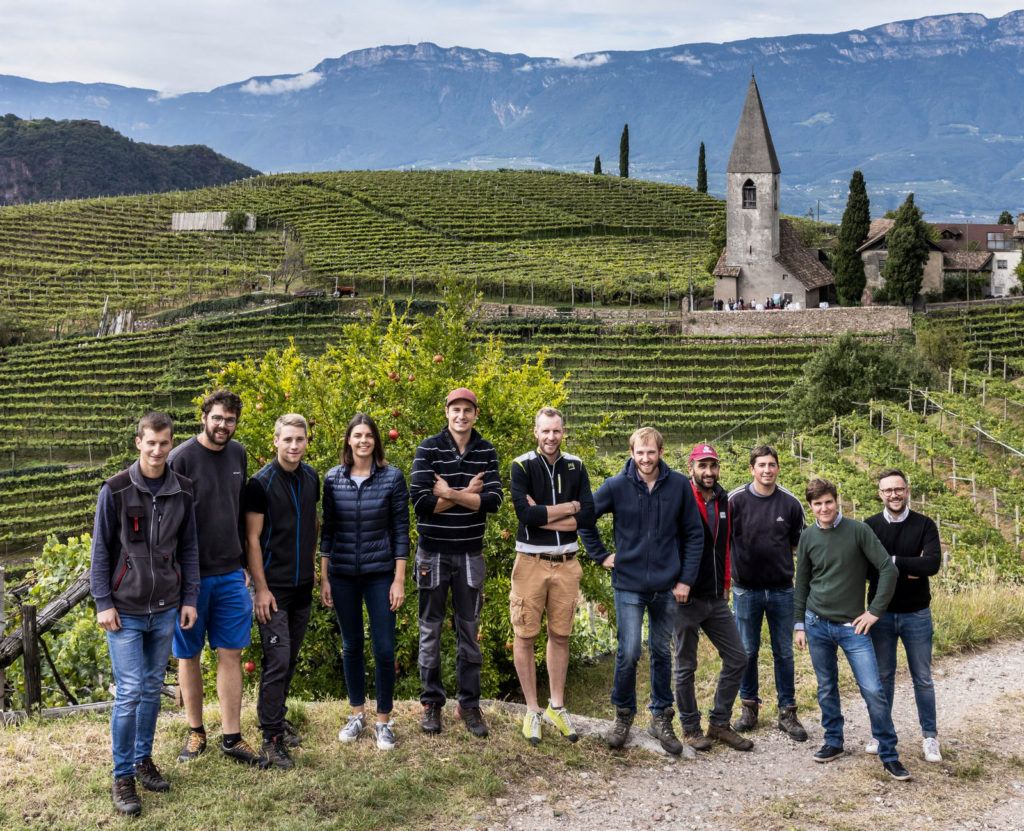 The wineries placed inside the St. Magdalener's Classico DOC area are family-run producers. The generational handover brings a wind of exchange and that "fermentation" is what is taking place right now in the front of the South Tyrolean (Südtirol /Alto Adige) wine business: the young wine-growers will write the future of the most Classico Native Wine, still supported by parents or even grandparents. This is the generational moment to seek a new combination of tradition and innovation.
" Our grandparents had been producing wine in large quantities in the past, while our parents, starting from the mid '80s, turned South Tyrol into a high-quality wine region. Nowadays we want to make another step forward.
We want to expand our wine range with the best labels of the Classic St. Magdalener and to produce more complex wines with a fine tannin and remarkable acidity, so that we can attract new interesting target groups.
We meet us often and confront ourselves, we flavor wines and we share important experience of the vintner work inside the winery and inside the vineyards. "

Hannes Spornberger, spokesperson and our neighbor from Kandlerhof
Only through growing a prolific synergy it is feasible to expand the qualitative level of St. Magdalener's wines. Stay tuned on our near future with joint activities including collaboration in every and each facet, from cultivation to advertising and selling.
Text taken and edited from St. Magdalener SchiavaWine – our Native Wine Consortium, founded 1923 as the oldest one in Italy.