Both our St. Magdalener Classico received two Prosit from the perpetual guide to Italian wines of the ONAV (National Organisation of Wine Tasters). Exclusively in online format, the consultation of Prosit is free for ONAV members and at a cost of € 10 per year for all other wine lovers.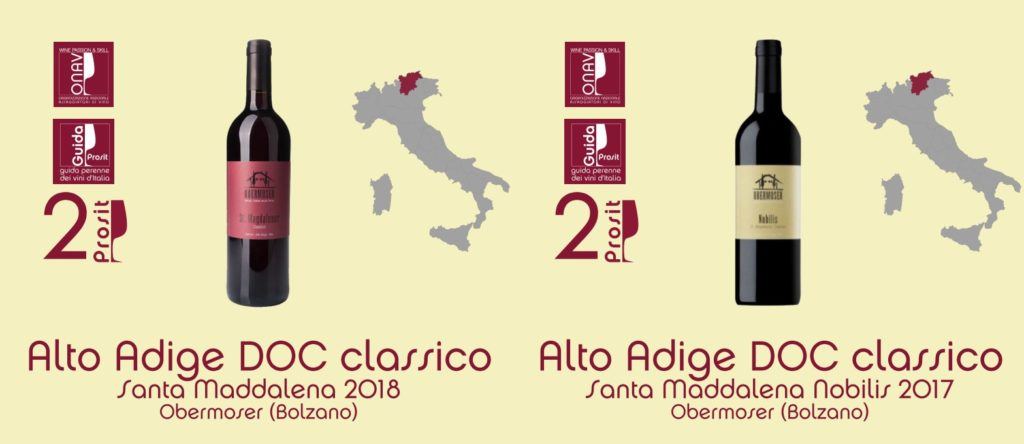 Prosit claims to be an independent and unique guide in the publishing panorama of the sector:
No advertising or other contributions from wine or commercial companies.
Blind tastings of all wines by 70 Territorial Commissions, compulsorily composed of ONAV Oenologists, expert ONAV tasters and ONAV tasters.
Presence of a second central commission made up of at least 6 members from different geographical areas of the country to certify the pre-selected wines.
Infinite potential of reviewed wines.
Drafting of the forms in Italian and English.
Data on wineries, oenologists and producers.
Geolocation of all wineries.
Lot number of the bottle of all the wines tasted.
Image of the bottle of each wine.
Exclusive interaction with Wine-gis that presents a complete panorama of the Geology, altimetry and pedoclimatic environment of Italian wines.